Accomplishments >> Help to Orphanages & Old Age Homes
SRI RAVI TEJA EDUCATIONAL & INFECTED CHILDREN WELFARE SOCIETY (SRTE&ICWS), ELURU, WEST GODHAVARI DISTRICT, ANDHRA PRADESH :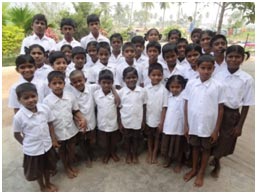 SRTE&ICWS is a registered and nonprofit organization, started during the year 2000. The Founder & Director, Mr. Ayika Raju, when working as a Paramedical Officer, came across 4 kids (all infected), who were left to the uncaring world, because of the death of HIV infected couple. His struggle to find an organization to admit the 4 kids, where they could be taken care of, has lead him to start one of his own with these 4 kids, which has now swollen to 31.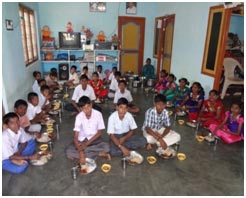 The main focus of SRTE&ICWS is to help the HIV / AIDS infected children realize their dream of leading a normal life.
WOE conveyed their heartfelt appreciation to Mr. Ayika Raju and decided to lend a helping hand to SRTE&ICWS for the dedicated services they have been doing for the welfare of the children infected with HIV / AIDS.